The Incredible Self Stirring Mug
Are you a morning person? Because most of us aren't. As far as we're concerned, the morning is tough enough without having to stir your boiling cup of coffee or tea. 
Introducing The Incredible Self Stirring Mug!
Stir no more! Watching this mug stir your morning brew into a hot swirling vortex at the touch of a button is guaranteed to cheer you up. Better yet, make an instant soup and watch in glee as your dehydrated croutons run laps around the rim. Ah, it's the little things in life...
How does it work you ask? A tiny battery-powered impeller at the bottom of the cup spins rapidly at the press of a button to swirl the liquid around. 

This has to be the ultimate gift for those super lazy hot-beverage-drinkers in your life. Yes, of course you will still need a teaspoon for adding coffee, or removing the teabag and yes, it will still need to be washed up. So in fact it's no more time-saving than using a regular mug and giving it a stir, but it's just so much cooler...

Features:
Press the button on the handle and cup will stir itself!
Insulated design keeps drinks hot for a long time
Large capacity (400ml) 
Includes travel lid with drinking hole
To clean, just pour in soap and press a button to stir
Stop stirring your own tea. Let the machines work for you by pressing the 'Add to cart' button now!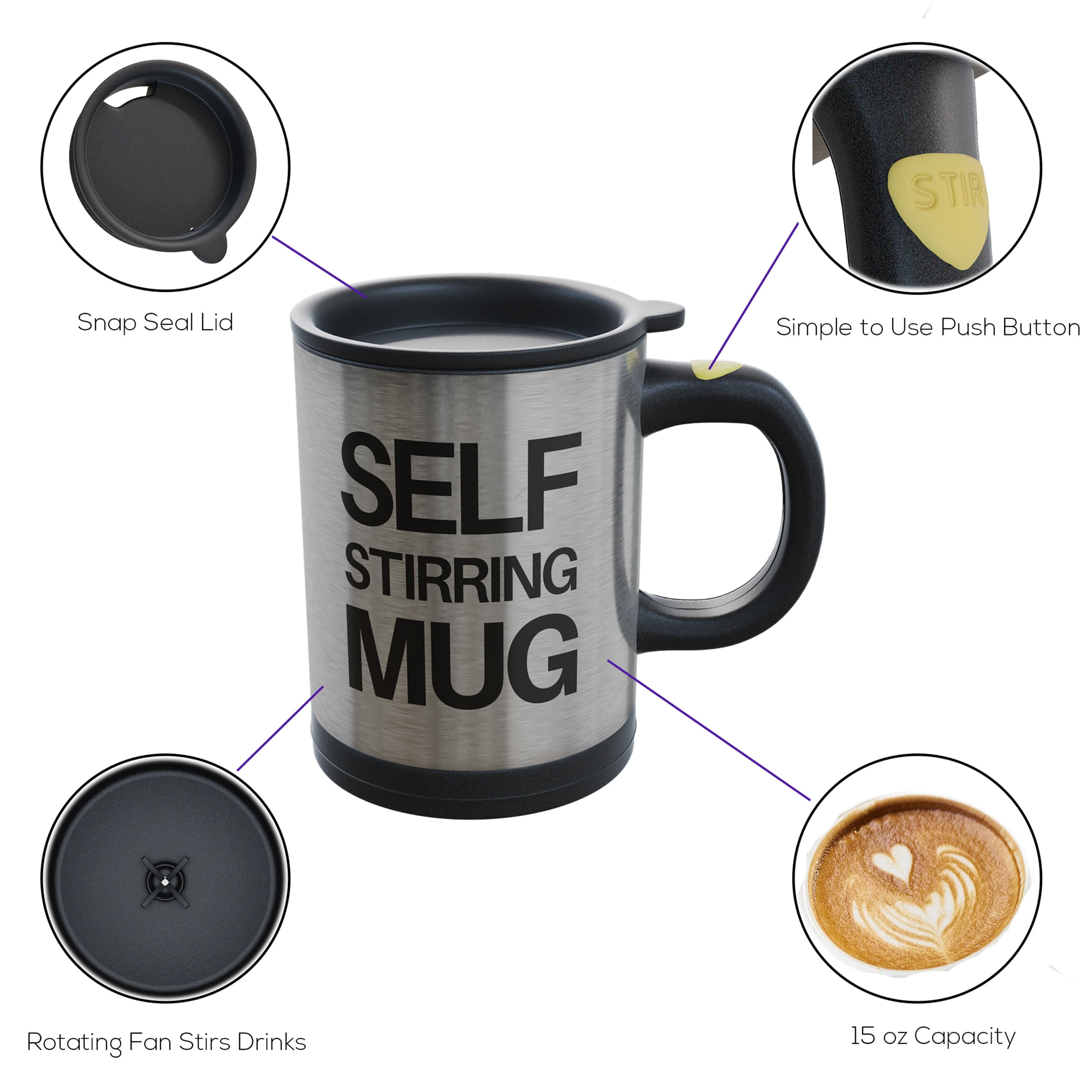 Unhappy With Your Product? We'll Replace It For Free!
We stand by our high-quality products and your satisfaction is 100% guaranteed. If you receive a damaged item, we guarantee to send you a new one. Valid up to 30 days after delivery.
* Please allow 2-6 weeks for international deliveries.
** Please note that if you order multiple items from our store, you will receive each item in a separate package and at different delivery times.