8X Optical Zoom Clip-on Telescope Camera Lens
Give your smartphone superpowers by turning it into a telescopic lens!
This clip-on telescope is very small, light and compact, so you can take it with you wherever you go to take high quality photos, without any hassle!
It's suitable for most smartphones (Android & iPhone) and will simply add 8x extra zoom to your existing phone's capabilities, making it fantastic for taking pics of sports matches, concerts or beautiful nature from afar. 
You don't need any professional knowledge or technical ability. All you do is clip the telescopic lens onto your smartphone and then turn the bezel to achieve better zoom. It only takes a few seconds to get up and snapping clear and crisp images of far away objects.
This accessory really is an incredible addition to any smartphone hobby photographer!
Check it out in action: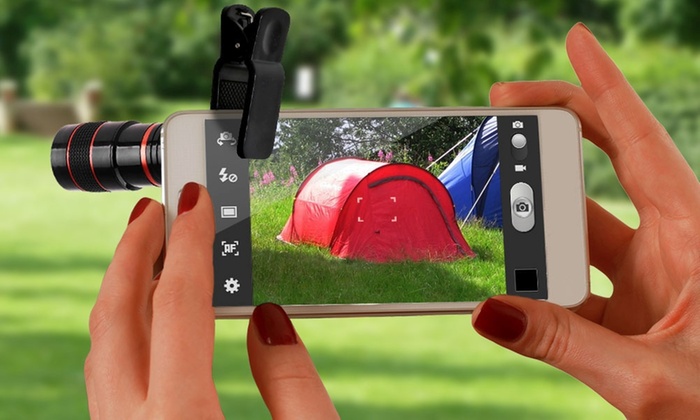 Unhappy With Your Product? We'll Replace It For Free!
We stand by our high-quality products and your satisfaction is 100% guaranteed. If you receive a damaged item, we guarantee to send you a new one. Valid up to 30 days after delivery.
* Please allow 2-6 weeks for international deliveries.
** Please note that if you order multiple items from our store, you will receive each item in a separate package and at different delivery times.